Experience a Unique Online Hijab Shopping in Pakistan at Best Hijab Shop Online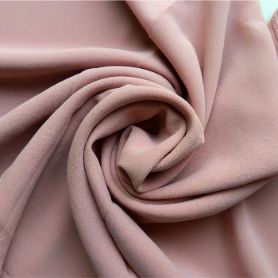 Georgette Hijabs
Georgette Hijabs available with us are slightly more textured then variety available in Chiffon which helps you to maintain your Hijab perfectly on your head day long even without using an under scarf. It is especially suitable for those sisters who are conscious that their head scarves are not falling off. Georgette Hijabs are light weight and bit transparent which makes them breathable in warm climates.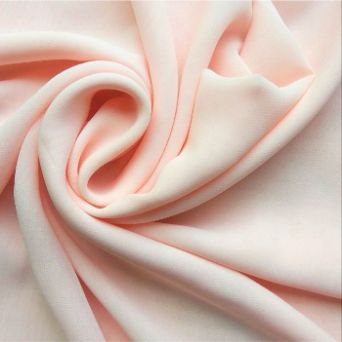 Chiffon Hijabs
Chiffon is a light and tightly woven fabric which you can use for a scarf of your choice for both everyday and formal wear. Although a few varieties are having slight glimmer but at same time it is opaque when folded that is why it can be used in formal family functions. Chiffon varieties with cotton mixing are suitable for Warm Climate. You can give Chiffon Hijabs a streamlined look by adding a little bit of bulk.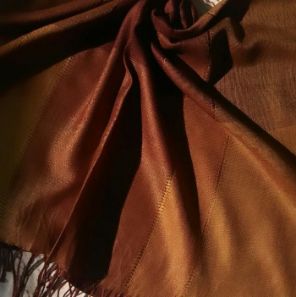 Viscose Hijabs
Fabric used for viscose scarves is woven in a manner that it can pass through air and also have a soft touch. At the same time it is a little bit heavier in weight which gives it a good drape. Sisters who are looking to make their Hijab stylish can opt for Viscose scarves. Since it facilitates circulation of air therefore it can be your choice Hijab for summers. It has everything you need in a Hijab with a variety of styling options and durability.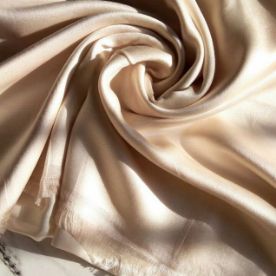 Satin Hijabs
If you are looking for a Hijab for special occasion like weddings and family functions then we have in our store exquisitely designed medium weight and opaque Satin scarves. These are having a brilliant shine and are perfect for formal wear. However you need to use under scarves with these Hijabs so that it does not slips from your head. Choice of colors also gives you a freedom to match them with your formal dress. Satin is a medium-weight and opaque Cloth which gives a brilliant shine.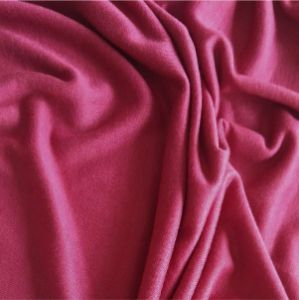 Jersey Hijabs
Jersey is fabric with its unique qualities like softness, stretch ability and a subtle sheen makes a scarf of choice for sisters looking for all weather scarves. It is medium weight and breathable and is easy to carry. You can tie this Hijab without Pins and that gives you an additional comfort in its usage for your daily routines. These scarves are not suitable for extreme summers. You don't have to iron them as they do not get crumpled and you feel a ease in its use.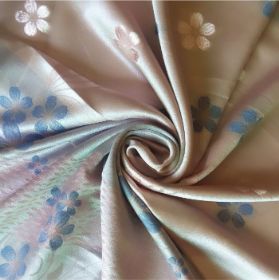 Silk Hijabs
If you are looking for an exquisite and at the same time natural material then Silk scarves should be your choice. Although by employment of modern weaving technologies there are a number of innovative Silk varieties available in market, however no variety surpass the unique quality and beauty of pure silk. We have at our store both Pure Silk and Silk woven with synthetic materials in order to make variety of choices available to sisters looking for Silk Hijabs.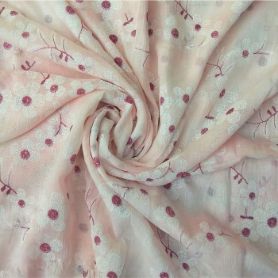 Lawn Hijabs
Soft and easy to carry Lawn Hijabs are a must have to your Wardrobe. We only select the Best Lawn Hijabs for our online Hijab Shop in Pakistan which are suitable for sisters who like soft and light weight scarves. These Hijabs are perfect for all occasions especially for work and school. You can use these Hijabs for formal occasions as well. You can use these Hijabs in Hot climate as they are airy and breathable.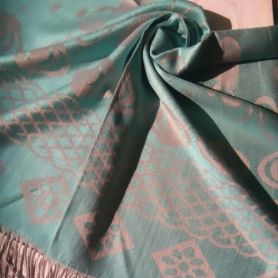 Pashmina Hijabs
Pure pashmina is an expensive material and sisters looking for Hijabs made of pure pashmina blended with Silk should be having a high budget. In order to keep prices affordable for sisters looking for pashmina variety of Hijabs we have in our Store Pashmina Hijabs made of synthetic pashmina. Synthetic pashmina scarves are having a Shine and gives a cool touch as compared to pure pashmina which is dull and rough to touch.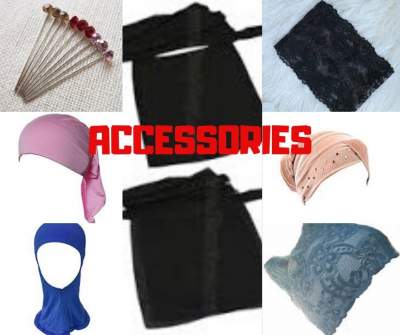 Hijab Accessories
To Keep your Hijabs Sharia Compliant that is you look modest and your Hair do not get exposed you will be requiring a few accessories which depends on the type of scarf you are using. These accessories include Veils, under scarves of different kinds and Pins of various lengths and styles. Our Online Hijab accessories Shop offers you Variety of Pins and all kinds of under scarves like bonnet, tube, headband, Lace band etc as well Niqabs for veil observing sisters
Our Aim is to Give our Online Hijab, Scarf and Stoles Customers Flexibility to Choose from Extensive Color Range and Variety of fabric Materials 
FKM Hijabs Online Shop has been serving our customers all over Pakistan with Quality Hijabs, Scarves, Stoles and Accessories. We assure you that You will definitely feel a different online hijab shopping experience at our online scarves shop in Pakistan. You can Choose from hundreds of Hijab scarf varieties and we ship them promptly so that you can enjoy your new Hijab in no time. Buy Good Quality Hijabs and Stoles Online in Pakistan at Best Prices. FKM Hijabs has Picked High Quality and Cost Effective Hijab Scarves and Stoles in Pakistan covering all Popular Hijab Fabrics Like Chiffon, Georgette, Silk, Jersey, Lawn, Cotton and more !

We Deliver Hijab Scarves and Accessories all over Pakistan on Cash on Delivery Basis. Online Banking payment facility is also available
We are Your Online Hijab Shopping Companions
We are Located in Lahore  and serving our sisters throughout Pakistan who are looking for best quality Hijabs, Abayas, Scarves and stoles and other modest Clothing at most cost effective prices. Our aim is to fill the Gap in market of Online Hijab shopping in Pakistan where customers are perplexed because of prices which are being offered for quality Hijabs and scarves. Our satisfied customers are our assets, who have always given us good support because of our high quality service and delivery across the country and outside Pakistan. As one of the leading online retailers of stylish, modest and Islamic clothing for women in Pakistan, we have made it our mission to hand pick best of the best products available in market at price tags which are convenient for our valued customers. It is a common observation that customers are complaining about their online shopping experiences in Pakistan because of quality of products they receive against their online orders. However by implementing stringent pre shipment quality check system for all of our online Hijab orders our customers receive their products in best of shape and quality. This has resulted in almost zero returns by our customers. Over and above our quality check process,"Our Return policy is Shariah Compliant" i.e  we happily take back our products if a customer is not satisfied
Color or Shade Disclaimer
Because of the various types of browsers, monitors,tablets and Phones the color of products might appear different on a variety of monitors and Phones. Laptop or computer monitors and mobile phone screens usually are not all calibrated equally and color reproduction on the internet isn't highly accurate. Because it's not achievable to ensure the online colors of our products are going to look the exact same on almost all pcs and Cell phones, we don't guarantee that whatever you see correctly portrays the color of the specific item. We've made every endeavor to display as accurately as possible the colours & photos of the products we offer which be visible on the website, but can't promise that everything you see is actually precise representation. In case it's critical that the color be precise, it's highly recommended that you ask for a sample by us, prior to placing an order. However you have to pay for  shipping charges. We are going to ship you one, in case samples for the color are available.