Understanding Difference Between  Dupattas|Stoles|Shawls|Scarves
In Asian cultures, particularly in Pakistan and India, dupattas are considered as the symbol of modesty. Asian clothing like shalwar kameez, lehnga choli, kurti Gharara etc. are incomplete without dupattas, scarves, or shawls. Despite the fact, people are not able to differentiate between dupatta, stole, scarves, and shawls. Thus, the following article is intended to differentiate between these in terms of similarities, differences, and uses.   
DUPATTAS
Dupattas are mostly used in South Asian countries and are indication of modesty. Women usually wear dupattas with their traditional clothes such as shalwaar kameez, kurta pajama, or with party dresses.  Dupattas available at our website are of varied  length, width, fabric, and in colors. Length varies from 2.5-3 meter and  width  from 40-45 inches. We have at our website almost all popular types of Dupattas in Pakistan. Like Chiffon, Georgette, Organza, Tissue, Phulkari, Chikankari, Velvet, Lawn/Malmal, Cotton and more. The fabric material selection of dupatta depends on choice of users according weather conditions and their budget.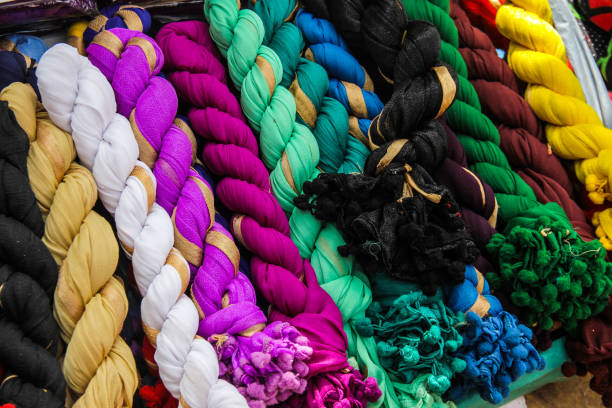 STOLES
Stoles are similar to dupattas but smaller in length and width than a dupatta. Over the years Stoles have taken over from Dupattas as most of youth is preferring Stoles because of induction of western attires in Pakistan. It is kind of shawl but way lighter, fancier and smaller. Stoles are longer than a scarf and are normally 2 meter long.   Stoles are also part of modest wear attire as ladies are extensively using Stoles as head covers once they are observing their Hijabs. You can wear stole with your ethnic dresses in order to maintain modesty as well as fashion. If dupatta is considered a classical attire for woman than stole is for a youth full style icon and also part of modest wear. We have at our online stoles section of website extensive range of Stoles in various fabrics and designs like Chiffon, Georgette, Jersey, Satin, Silk , Lawn and Cotton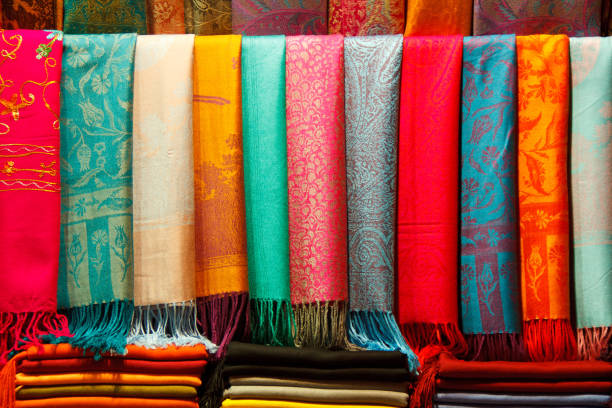 SHAWLS
Shawls or Chadar are generally rectangular shape piece of clothing but larger in size as compared to scarves, stoles, and dupattas. Shawls are usually 70-85 inches long and 30-45 inches wide. Women wear shawls in winters  over the shoulders, around neck or on head to feel warm and relaxed as Pashmina and woolen materials are used to manyfacture shawls. In Pakistan and many Muslim countries, women use  shawls for covering their head and body while going outside for this purpose Shawls are made fro light weight materials like Lawn, Cotton and other synthetic fabrics. Women may wear wear shawls with kurta, kaftans , party dresses, and saree. You can buy Shawls online in Pakistan at affordable prices at our website scarf.pk

SCARVES
Scarves are available in triangular and Square shape and are smaller than dupattas and stoles.Women in Pakistan usually wear scarf for religious purpose but in western countries it is used for fashion, recognition, or social dissimilarity. Scarves are also considered as depiction of women's modesty thus, it is also called as hijab for Muslims ladies. Scarves are available in different fabrics and styles, for instance, fashion scarf are mostly available in silk, chiffon, georgette and other light material for carrying out easily. Moreover, wool stuffed scarves are mostly used in winter in order to get protection from cold wind. In Pakistan and many Muslim countries, women are  wearing scarves on their heads in order to maintain their religious pride. If you are interested to buy Scarves Online then check our good quality square scarves in scarves category of our online shop